How to choose LED bulbs for energy-saving lighting?
Time: 2022-09-20 Author: Zhongshan City Xinjie Lighting Co., Ltd. Look: 299
This is an article that introduces how to choose LED bulbs to achieve energy-saving lighting. The article will introduce the main points of choosing LED bulbs in detail, such as: color temperature, bulb type, etc. Interested partners may wish to take a look with the LED lighting manufacturer Xinjie lighting.

1 Why buy LED bulbs?
Before discussing how to choose the right LED bulbs, let's discuss why you should buy LEDs instead of the cheaper traditional incandescent and CFL bulbs.
First, LED bulbs are the most energy-efficient bulbs on the market today. LEDs consume significantly less energy than incandescent and compact fluorescent lamps (CFLs). This efficiency is partly due to its design. 80% to 90% of the energy of CFLs and incandescent lamps is released as heat, while LEDs do not emit heat.
Second, while LED bulbs have a higher upfront cost than CFL and incandescent bulbs, they are a more cost-effective option. At an electricity bill of 15 cents per kWh, LEDs have an annual energy cost of $1.32, compared with $6.34 for incandescent bulbs and $1.59 for CFLs, based on two hours of use per day.
Finally, LEDs are rated to last up to 50,000 hours, which is about 50 times longer than incandescent bulbs and 8-10 times longer than typical CFLs.
So by buying LEDs instead of other types of bulbs, you can save money while helping to protect the environment.
Next, we enter today's key link, in order to achieve energy-saving lighting in the process of purchasing led bulbs, what factors do we need to pay attention to?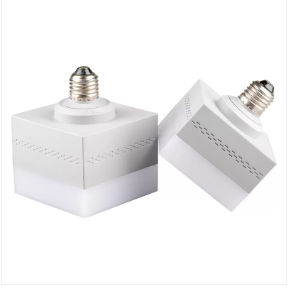 2 Which Led bulb base to choose?
led bulb base
The first step in choosing the right LED bulb is choosing the right base. Buying an LED with the wrong base will mean it won't fit the desired light or fixture. To determine which LED bulb base you need, check the bulb base you're replacing and match it with one of the three main types of LED bases: Edison Base, Dual Pin LED, Bayonet Base.
a, led bulb Edison base
These LED mounts are the most common type. They are named after American inventor Thomas Edison. Their labels show E followed by the base width in millimeters, such as E12, E17, and E26.
b, led bulb double-pin LED
The led bulb double pin LED has multiple prongs extending from the base. This type of base is denoted by the letter G followed by a number indicating the distance (in millimeters) between each pin. Additionally, some models contain letters that represent the number of pins. In these cases, "S" stands for single stitch, "D" for double stitch, "T" for three stitch, and "Q" for four stitch.
c, led bulb bayonet base
The led bulb bayonet base is similar to the Edison, but has notches on both sides to lock the bulb in place.
3 Which type of LED should I buy?
After choosing the right base, the next step in choosing the right LED bulb is choosing the right type. Here are some of the most common types of LED bulbs you can buy for different areas of your home.
Type A LED bulb
A-shaped LED bulbs are standard LED replacements for traditional incandescent bulbs. They are the most common type of LED bulbs, for example used in lamps.
Reflective LED Bulbs
Reflective LED bulbs are often referred to as spotlights or floodlights. They are used to create wide or narrow beam angles, such as kitchen lights.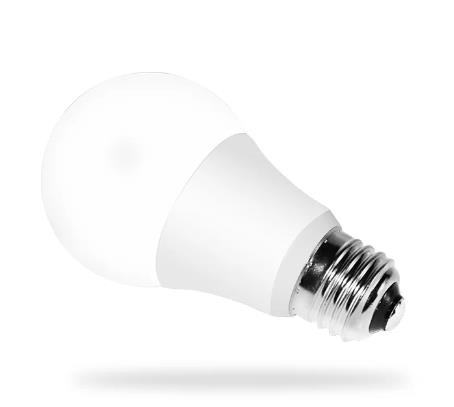 Chandelier LED Bulbs
Chandelier LED bulbs look somewhat similar to candles and are a popular choice for decorative lighting.
Earth LED Bulb
Spherical LED bulbs are spherical bulbs used in wall sconces (lights that are fixed to the wall) and decorative string lights.
LED Filament Bulbs
LED Filament Bulbs are a type of LED designed to provide a classic, retro look. Recreate the look of old-fashioned incandescent lamps with thin strips. However, LED filaments have a much longer lifespan than traditional incandescent lamps.
brightness
4 LED bulb brightness
After choosing the right LED bulb base and type for your needs, the next step in choosing the right LED bulb is to consider the brightness of the bulb. At this point, it is essential to understand the difference between watts and lumens.
Watts refers to the energy required to power an LED light bulb, while lumens refer to light output. Since LED bulbs are more efficient than older incandescent bulbs, a 60-watt LED will be much brighter than a 60-watt incandescent. So when choosing how bright you want your LED bulbs to be, look at lumens, not wattage.
However, there are many different LEDs with different lumens. How do you know how many lumens you need? This is a harder question than you might think.
To determine how many lumens you need in any given room, the first thing to do is to calculate the square footage by multiplying the length by the width. For example, if a room is 8 feet long and 8 feet wide, the room is 64 square feet.
Next, you must understand inch candles. An inch candle tells you how bright the light source is when you are standing a foot away. The higher the number, the brighter the LED bulb will be from a foot away. For example, you'll want a kitchen candle higher than the hallway so you can see everything while you're cooking.
To calculate the number of lumens required for a room, multiply the square footage of the room by the candle requirements. So, for example, a 100-square-foot living room would require LED bulbs totaling 1000-2000 lumens: 100 square feet X 10-20 feet candles = 1,000 to 2,000 lumens
However, keep in mind that personal preference is also a factor. If you like a particularly bright room, LED bulbs need more lumens.
Today's LED bulb purchase is here, more LED bulb information is continuously updated, see you in the next issue.