How to choose LED panel light?
Time: 2022-09-14 Author: Zhongshan City Xinjie Lighting Co., Ltd. Look: 343
For LED panel lights, consumers focus on durability on the one hand, and whether the LED panel lights can run and serve them for a long time on the other. Proper selection and installation of LED panel lights is critical to the operation and ambience of a space to provide ample, even lighting that makes the space more attractive. Next, professional LED panel light manufacturer Xinjie lighting will introduce in detail several matters that you need to pay attention to when purchasing LED panel lights.
【Space utilization of LED panel lights】
LED panel lights have a wide range of applications, both residential and commercial. Identifying a specific application is important to help select the appropriate type to meet functional requirements. For example, panels designed for offices and meeting rooms may not have the desired effect on auditoriums or hospitals.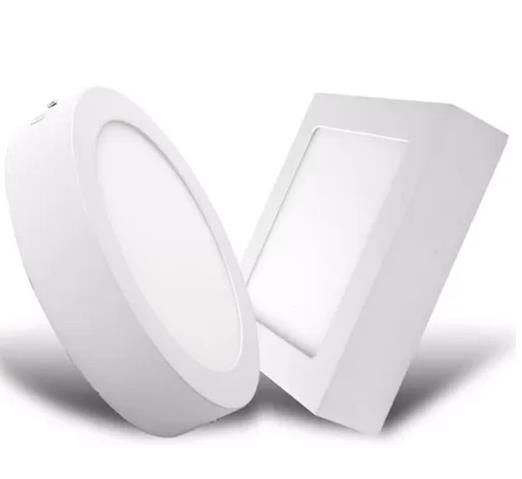 【Watts and Lumens of LED Panel Lights】
The measurement of lumens per watt is the key to determining the amount of optical lumens consumed per energy unit. Therefore, the energy efficiency of the LED panel light can be judged.
Because LEDs produce more light with less energy, they emit more lumens per watt.
【Installation method of LED panel light】
Hanging LED panel lights are suspended below the mounting body by wires, poles or cables.
Surface mount LED panel lights are usually the easiest to install as they are easily attached to the ceiling with screws and clips.
Recessed LED panel light mounts flush with the ceiling. They require some preparation and adjustment to the ceiling and are usually designed to fit traditional ceiling systems.
LED panel lights fully meet the requirements of the new era. At a time when the world is struggling with energy shortages, finding a light that's both dimmable and energy-efficient is a huge leap forward. Many people know the advantages of these lights. Some of them don't know much about these lights. If you are one of them and are looking for more information about these lights, please contact Xinjie lighting for a wide range of LED lighting fixtures.